Llama Treks—$60.00/ person
Includes the tour as well.
Walking a llama is more therapeutic than one might think!  It is a totally Zen experience that you will remember all your life and want to share with your friends over and over again!
Our llama treks include educational information about how to walk them and some little-known facts about llamas.  Your trek will take approximately 45 minutes, and include a tour of the farm.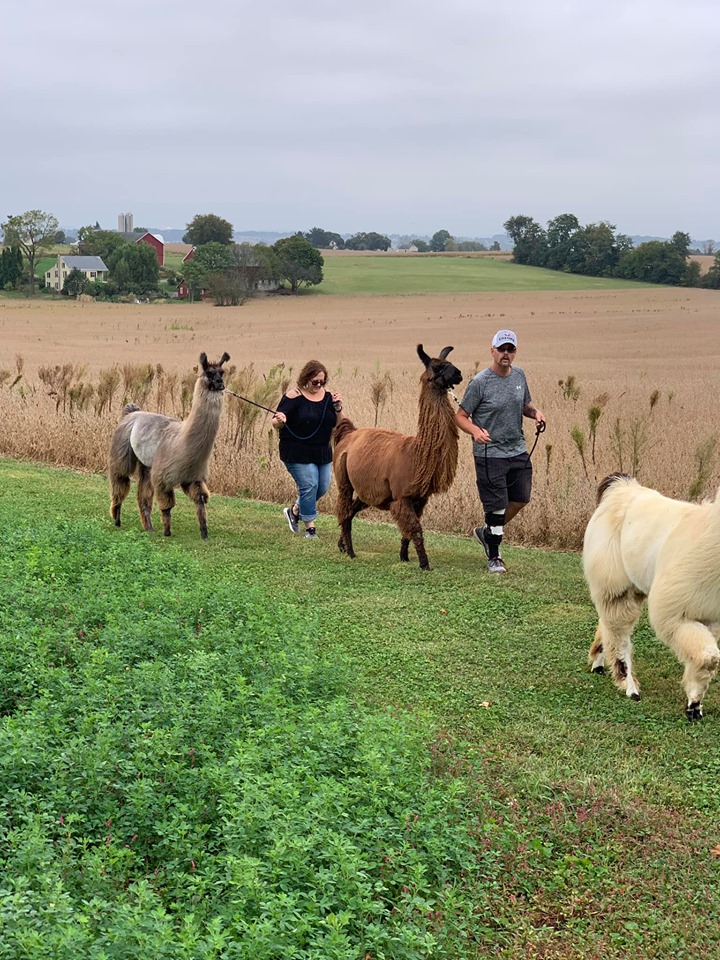 Farm Tours—$25/person
Children 3 and under Free! 
Our farm tours are a great way to get up close and personal with these magical, intriguing animals.  Each tour includes a walk through of the barns, interacting with the animals, educational information about the animals, and brushing a llama.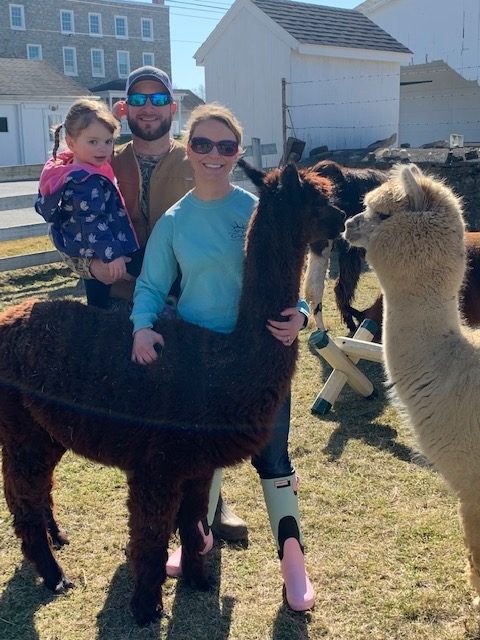 Your Visit Is Important To Us!
We want your visit to our farm to be fun and safe.  Please wear shoes that are comfortable, and preferably no open toes. This is a very interactive experience. If your children are afraid of animals, it is best to wait until they are older, or they outgrow that fear, as this is an upclose and personal experience. Toddlers need to stay in strollers for their safety.
A credit card is needed to reserve your visit.  If you do not give us a 24 hour notice of cancellation, you will be charged the full price of the tour. Please arrive ON TIME. If you are late, your tour will be shortened to accommodate our next group.
Our tours and llama treks are weather permitting.  If it is raining, we will cancel the visit, and we will try to watch the weather ahead of time to give you plenty of notice.  Also, if the weather is above 90 degrees, we will not be doing llama treks, as it is extremely dangerous for the llamas and they can get heat stress.
We would love to host your event at our farm! Please contact us for pricing and available dates.